Show your iSchool spirit!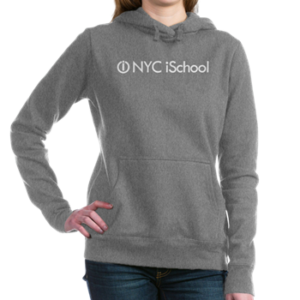 Show off your NYC iSchool spirit with some NYC iSchool clothing!
While we look forward to going back to selling spiritwear in the iSchool lobby and at school events, you can order T-shirts, hoodies, and pajamas online with delivery direct to you through Café Press, here.
Excited to make sure students can still show their school spirit, keep school culture going strong, and feel as connected as ever to each other and to the NYC iSchool. We look forward to seeing our school's name popping up all over the city and beyond! Send us photos of your student wearing iSchool gear!