The PA is continuing our popular Speaker Series in 2020-21 on Zoom. Info on confirmed speakers is here so you can mark your calendars and look forward to these enriching, engaging sessions with experts on important topics we all care about as parents of high schoolers.
Upcoming speakers:
January 20: Honoring our need for social connection with Marni Amsellem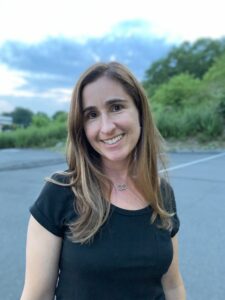 Marni Amsellem, Ph.D. is a clinical psychologist based in metro NYC specializing in health psychology. She works both at Crossover Health in NYC and in her part-time private practice, which has moved 100% virtual this year throughout NY and CT. She specializes in helping her clients develop skills to navigate challenges and build resilience. In addition to practicing, she is an author and consultant on issues related to behavior change and health psychology. She has authored several books, The Big Idea Journal: A Tool for Facilitating Change and Bringing your Idea to Life Navigating Relationships in Bipolar Disorder and Self-Reflections: A Journal for Exploration and Growth and Reflections: A Journal Companion for the Cancer Journey, as well as dozens of articles about a variety of mental health, relationship, and prevention-focused topics in multiple media outlets. For more information about her practice and writing, please visit her website, www.smarthealthpsych.com, and for more information about her journaling resources please visit www.writereflectgrow.com.
Past speakers:
October 14: Remote learning support with Courtney Harris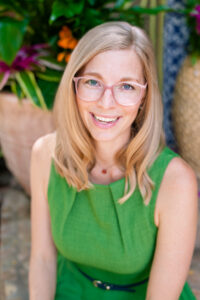 About Courtney:
Courtney (she/her) is a skilled, compassionate coach who has supported teens and families since 2008. As a certified Positive Discipline Parent Educator and Parenting Coach Academy trainer, Courtney utilizes experiential activities to guide parents through their ongoing process of being in relationship with their child.
With a background in secondary education, creative writing, and social and emotional learning and a master's degree in special education, Courtney's
approach
with tweens, teens, and young adults integrates empathy, accountability, and creativity. Courtney has mentored over 1000 teenagers in their journey of finding their voice and sense of self.

About the talk:
Courtney shared a handful of practice tools parents can use in supporting their children and teens through the remote learning process. She also invited parents to pause, reflect, and check-in with their own needs—a practice that is crucial in order to make parenting sustainable.
As a coach, Courtney's role is not to give advice, but to help parents and teens discover the answers within themselves. Thus, this session was more experiential than a lecture.
Courtney's slide presentation is viewable here.
November 11: Stress, trauma, and the adolescent brain with Rachel Schiller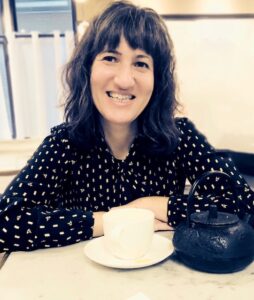 About Rachel:
Rachel Schiller, LCSW, is a psychotherapist and clinical consultant (as well as a first-year NYC iSchool parent!). Rachel has a private practice in NYC and is a national trainer and consultant in child trauma with the
Yale Child Study Center
.
About the talk:
With adolescence comes some of the most profound changes in the architecture of the brain. The COVID pandemic and the current racial, economic, and climate crises in our country are having an impact on our teens during this crucial time in their brain development.
We will look at the impact of stress—when does it become overwhelming (leading to trauma reactions), and when does stress actually enhance resilience and growth? How can our relationships with our kids buffer the negative impacts of stress and help them move towards independence?
Rachel's slide presentation is viewable here.
December 16: College support with Kate Beck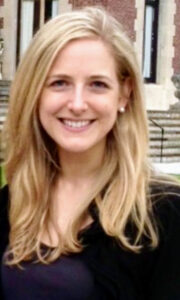 Session description: Ms. Beck, the NYC iSchool director of college counseling, discussed the college process throughout all four years—beginning with the ninth and tenth grade, and then the formal process, which begins junior year and lasts through graduation. She also covered changes in the college application process due to COVID-19.