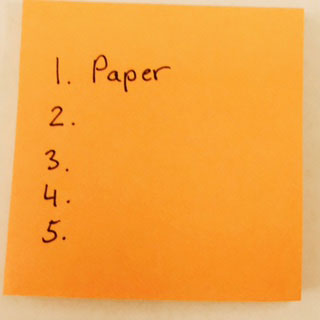 From time to time, the iSchool teachers need new supplies — everything from paper and pencils to hand sanitizers and markers. Guess what? You can help. The items the teachers need are listed on Amazon. You simply click on the item(s) you wish to purchase for the teachers, proceed to checkout and list as the shipping address:
The NYC iSchool
c/o Teachers' Wish List
131 Avenue of the Americas, 5th FL
New York, NY  10013
For the phone number, enter: 917-237-7300
Shop the Teachers' Wish List at Amazon
Please note: when you select an item, be sure to check the "This is a Gift" box. When you do this, you'll have a chance to let us know that it's you who sent the supplies to us. Please include your email address so we can thank you!